Fee-only insurance advisors provide advice on insurance-buying decisions free of the potential conflicts posed by commissions.  Fee-only advisors receive compensation through a fee you agree to pay them for their work.  In exchange for their fee, these advisors will review the facts of your specific buying situation, insurance proposals you received from agents, and make recommendations on where your best course of action.  Because this advisor does not receive a commission for the sale of a life insurance product, their advice is not conflicted by what they stand to gain by selling you a life insurance policy.
How Much Should I Expect to Pay a Fee-Only Advisor?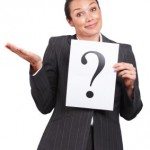 Generally speaking, most simple policy reviews will run a couple hundred bucks.  The pricing is influenced by the number of life insurance proposals you are looking to review.  For example, the price to review one policy and give you an opinion on its adequacy for your circumstances will likely be less than a review involving several policies.
Additionally, the cost of hiring a fee-only advisor will also depend on the complexity of the advice you need.  A simple policy review will have the lowest price (again a couple hundred dollars), with more complex planning situations such as estate planning, premium financing, and/or business planning likely being several thousand dollars.
Time and specialized expertise become major factors in the cost.  There are times fee-only advisors may need to turn to additional professionals to advise correctly and then help you interpret the advice from these professionals.  This can heavily impact the cost of a plan for a more advanced need.
If you're looking for more information about our fee-only life insurance consulting service, you can find it by clicking here.
Can a Fee-Only Advisor Sell Insurance?
Sometimes fee-only advisors can sell insurance, but the majority of them do not.  Not selling insurance does present a challenge to fee-only insurance advisors because it becomes significantly more difficult to access critical policy information when one does not hold a license to sell insurance.  That being said, there are also liabilities involved when holding a license that many fee-only advisors are likely happy to avoid.
It's also important to understand the difference between a fee-only insurance and financial advisor.  Holding the correct licensure to provide financial advice for a fee is not necessarily the same as being appropriately licensed to provide insurance advice for a fee.  So going to a financial planner for insurance advice may or may not work out well.
Are These Advisors Worth it?
Deciding if a fee-only advisor is worth it comes down to what is at stake.  For small life insurance purchases and most term life purchases, you can probably skip the fee-only advisor.  For cash value life insurance purchases, there are many more factors that could benefit from a review.  I've personally helped thousands of people over the years avoid costly mistakes when it comes to cash value life insurance purchases they and their agent had no idea they were making.
For some people, it's difficult to part with a few hundred dollars (or a few thousand dollars) to get advice, but the cost is normally justified in the results.  Fee-only advisors can help with altering policy design or selection and produce significantly more values with the same premiums paid versus the original life insurance recommendation.  The increased cash value or death benefit produced by such a review dwarfs the advisory fee.
If you're looking for more information about our fee-only life insurance consulting service, you can find it by clicking here.
Do We Provide this Sort of Advice?
On a limited basis, we are available for hire as a fee-only consultant for certain life insurance purchases.  We do not provide traditional life insurance planning advice under this arrangement (i.e. helping you decide how much life insurance is right for you).  Because we are experts in the field of designing cash value life insurance for maximized cash value growth, we do provide consulting to both insurance agents and consumers on this subject.  You can find more information about our basic policy review here.
We're also available for consulting on advanced insurance planning situations such as estate planning, premium financing, and business planning.  Because of the complexity of those situations, we do not have an order form page like the basic policy review.  We have to understand the situation, so we know what sort of time commitment we need to make to the client.  Once we determine this, we decide if we're willing to take on the case, and what our price to take it on will be.  If you are looking for this sort of consulting, please reach out to us through this contact form and be as thorough as possible about what your needs are.