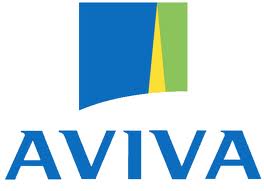 The long awaited deal is done and the sale of Aviva Life USA to Athene Holdings has officially been announced.

In a deal that is pending regulatory approval, Athene will pay Aviva Plc $1.8 billion for the U.S. insurance subsidiary. Anticipated closing on the deal is mid 2013.
Bermuda Based Athene Holdings owns and operates Athene Annuity and Life Insurance Company based in Delaware. The company is primarily focused on fixed and indexed annuity sales as well as reinsurance.
Athene announced that they will change the name of the newly acquired Aviva USA to Athene USA and the company will become the parent company for Athene Holding's US operations. The company will remain in its current home office located in West Des Moines, IA.
In a press release from Aviva Plc, they announced that all will be business as usual for Aviva's clients and producers, and also assured that the company plans to remain a major employer in the West Des Moines, IA and Topeka, KS area.
The move to acquire Aviva Life is part of Athene's goal to become the leading provider of fixed annuities in the United States, and with this acquisition Athene USA will become the second largest issuer of fixed annuities in the United States.
As we've noted in the past on similar situations such moves should not cause an interruption in service for current policy holders, nor does it negate the promises contained within any contract entered into with Aviva Life USA. Any suggestion to replace or modify a contract based solely on the grounds of this news should be met with deep skepticism and possible reporting to your state's insurance commissioner's office.
As more news develops on Aviva Life USA and Athene Holdings, we'll be sure to bring it to you.